NOVANEWS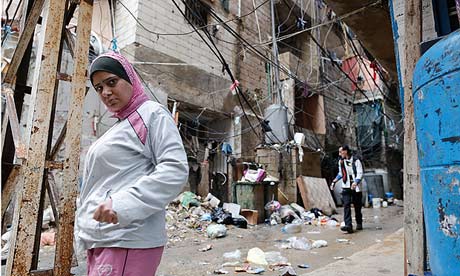 Yarmuk Refugee Camp

With all of Syria engulfed since spring 2011 in spiraling destruction, the fate of thecountry's small Palestinian population receives scant attention. This report focuses on that community through the lens of Damascus's Yarmuk camp, the largest Palestinian concentration in the country. Starting with the 2011 Nakba and Naksa Day demonstrations, the report provides a detailed account of how the camp has lived the turmoil, highlighting in particular its determined efforts to preserve its neutrality and the factors that ultimately led to the fatal entry of the Free Syrian Army (FSA) into Yarmuk in December 2012. The ethnographic portrait of Syria's Palestinians before the uprising, their life in the camp (including the role of the factions), their privileges and unique integration, makes what the author sees as the destruction of the community even more tragic.
Yarmuk Camp, at the southern edge of Damascus, is the largest of the twelve Palestinian refugee camps in Syria, housing about one hundred fifty thousand refugees, almost one-third of those registered in the country. Syria's total Palestinian refugee population reached five hundred twenty-nine thousand before the uprising began, including those who arrived after 1948 and therefore are not registered. Yarmuk is also Syria's most important camp, a bustling commercial center with a huge market, and the place where all the Palestinian factions in the country have their headquarters. The other camps are quite small. Three of the twelve are technically "unofficial," meaning they were established not by UNWRA in the wake of the 1948 Nakba but by the Syrian government later. Yarmuk is one of those, having been established in 1957. The three "unofficial" camps receive the same UNRWA services as the other nine, minus some municipal services provided by the Syrian government.
Click here to read the rest of this report: 
http://www.palestinestudies.org/files/Yarmouk%20Refugee%20Camp/BitariFinal.pdf.