NOVANEWS
The appointment of Fiona Woolf is another wrong step in a series of mistakes the home secretary has made on this issue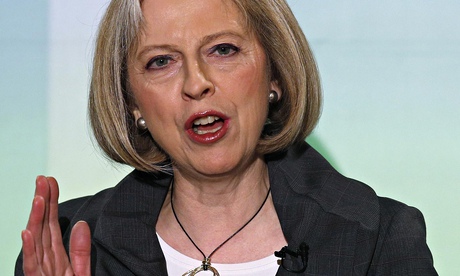 Just when it looked as though the inquiry into child sex abuse could finally get under way, it once again has to face whitewash accusations. After the absurd appointment of Lady Butler-Sloss, which ensured the inquiry got off to a farcical start, Theresa May has made the equally dubious appointment of a replacement chair in Fiona Woolf. This time it emerges the chair has close links with Lord Brittan. Yes, Leon Brittan, the former home secretary who has been accused of covering up a massive child abuse scandal.
May's inquiry was supposed to reflect the change in attitudes to these crimes, showing a willingness to bring perpetrators to justice and face failings that have destroyed lives. Above all, it was about telling the story of people who have been ignored for far too long.
Until now I've not questioned the home secretary's judgment on the inquiry. I was pleased she resisted calls from within her party against the need for a child abuse inquiry. And I accepted that perhaps a genuine mistake was made in the appointment of Butler-Sloss. But I'm beginning to wonder if she doesn't want this inquiry to ever really see the light of day. After all, even the most basic of checks would have revealed glaring problems with Woolf that were always going to cause difficulties and ensure victims had no confidence in the process.
I spoke to the home secretary last week about the appointment, and she politely went through the people she wanted to lead what will be a victim-oriented inquiry. I was a little unsure of the chair, given her obvious lack of knowledge about the matters she would be investigating, but I accepted there was a robust panel in place to guide her.
I hoped we could move forward and get on with the difficult but necessary work of dragging this dark secret out of the shadows. And I sincerely hoped we could do it in a way that united people across the political spectrum – if we're going to really come clean on how we've failed victims of abuse for decades then we need political consensus.
I'm pleased to have worked with the likes of Conservative MPs Zac Goldsmith and Tim Loughton and Lib Dem Tessa Munt to persuade the home secretary that a national inquiry was needed. I readily accept there have been ideological blindspots preventing politicians from all parties getting to grips with this issue – whether it was occasionally excessive political correctness in my party, or thinly disguised contempt for poor working class kids by the Tories. And slowly but surely the scales are falling from the eyes of the political classes. Or so I thought.
Events of the past few weeks suggest that, where tackling sex abuse is concerned, victims remain an afterthought for the government. Rather than send the message that this investigation is ready to take on the establishment, everything about this appointment conveys careful political management, a strategy of containment.
There's no point trying to stuff the genie back in the bottle and going through the motions of an inquiry that won't rock the establishment boat to deliver the "right" conclusions. The days when the public would tolerate Lord Hutton-type inquiries are long gone. On such a sensitive and raw issue as child abuse, the faintest whiff of whitewash will do untold damage.
We've come a long way in recent years in understanding the scale and nature of child abuse in our communities. But Westminster still lags a long way behind the public view. That's why the home secretary has to demonstrate that the government finally gets it. There are only two options before her. She either deals with child abuse or covers it up. May has already shown she's fearless enough to stand up to the police. So why can't she now stand up to child abusers?