NOVANEWS
MORE NAILS IN THE ISIS COFFIN
image: http://jpnews-sy.com/ar/images/news/big/88806.jpg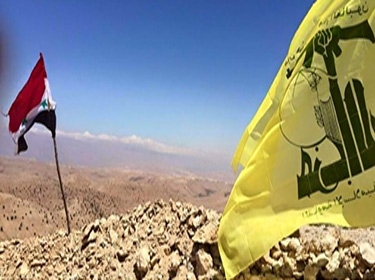 DAMASCUS:  It's getting closer.  Today, we learned the SAA and HZB have secured the following strategic heights in the area of the Al-Jaraajeer Foothills:
Tallat Ra`s Al-Koosh and Qurnat Ra`s Al-Sa'ba.  These are areas which used to be controlled by ISIS until the heroic forces of the Syrian state and the Lebanese Resistance decided to end their polluting presence there.  ISIS cowards can be compared to their soulmates in Alqaeda.  They dropped all their weapons and fled for the perilous insecurity of the Lebanon.  Our soldiers, evidently, enjoy passing out Saudi-supplied weapons to our various militias, this time to Ba'ath Party Vanguards who participated in the annihilation of the Takfiri rodents.
Also of importance today:  HZB has assaulted ISIS positions in the area of Ra`s Ba'albakk connected to the area of Al-Zuwaytiyya.  Fighting also reported on the Lebanese side at Waadi Al-Khayl and Waadi Hareeq.