NOVANEWS
SYRPER MOURNS DEATH OF SYRIAN PATRIOT, GEN. MUHAMMAD NAASEEF
image: https://pbs.twimg.com/media/CIj9HMoUAAAUvg8.jpg:medium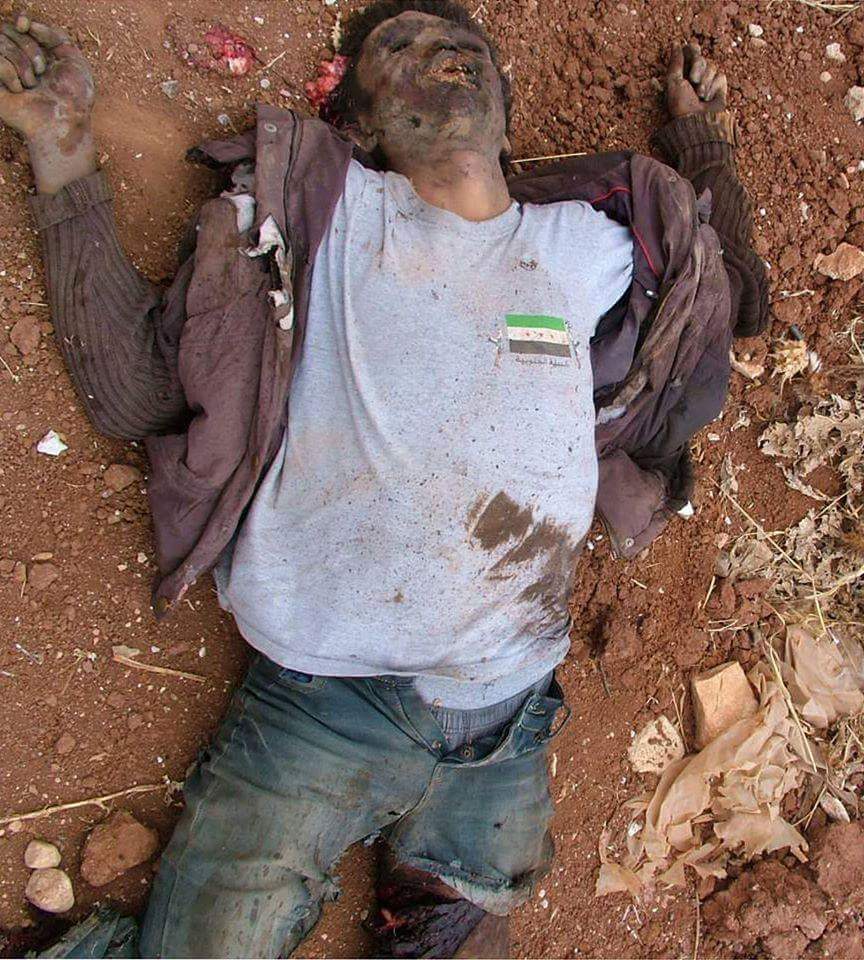 (Photo sent to SyrPer by Bashar Isham Al-Assad via Twitter)
DER'AH:  This was a major turning point and may herald the end of terrorism in Syria's south.  We don't know what the Jordanians are thinking, but, it cannot be something laced with much optimism.  The major assault on Der'ah, Syria's southern gateway to the soft abdomen of the country, it's heart, really, the capital city, has been demolished by a combination of the army's personal valor, superb intelligence, new infantry tactics and aeronautical technology.  It all came together demonstrating the incontrovertible fact that the Syrian Army is now one of the world's most capable – a fact not lost on the Zionist Settler State or its allies in the Wahhabist neanderthal Cuckoo Kingdom of Saudi Arabia.  The Syrians have much to thank Russia and Iran for although none of this could have been accomplished without the resilience of our own soldiers and the battle-hardened officers who command them.  Russia's unbending support for the morally correct position of the central government at the U.N.S.C. was key to preventing war criminals like Obama, Hollande and Cameron from inventing Libyan scenarios for Syria.  Russia also never faltered when we needed the advanced weapons so necessary in fighting the 21st Century terrorist.
Iran also provided weapons – often modified for the kind of warfare in which the Syrian Army was engaged.  Iran sent planeloads through Iraqi airspace, ships with heavy components and volunteers through the ports of Latakia and Tartous.  Iran's shadow stretched mightily across the Fertile Crescent with a menacing silhouette which deterred all those who contemplated intervention.
Iraq also played a role in buttressing the power and durability of the central government.  Iraq never protested Iranian over-flights and never succumbed to constant American pressure to protest.  The Iraqis knew the story.  The Maliki and the Al-'Abbaadi goverments all realized what was at stake: either bowing to Zionist provocation, or living with self-respect in your own neighborhood.  The Iraqis never had any doubt about Wahhabist machinations.  The fall of the Assad government meant obeisance to Saudi Arabia, it's venomous doctrines of hate and its embracing a vacuous promise of an afterlife more akin to a cheap lunch break at the local Korean massage parlor.
City:  The Syrian Army and local militias have taken over an electric plant in the city killing over 30 rodents (4 were Jordanians and 2 Saudis) all of whom belonged to some endangered specie of rat call Kataa`ib Shuhadaa` Al-Hawraan.   3 pickups with 23mm cannons were destroyed along with 2 truck-carried missile launchers.
City:  At the Al-'Umari Mosque, an all Nusra/Alqaeda grouping was given a big surprise when SAA Katyushas rained down fire on their 2 pickups with 23mm cannons and one truck armed with a missile launcher.  All vehicles were pulverized thanks to excellent spotting by locals.
Dam Road:  Another 2 pickups with cannons were destroyed when SAA-SF units surrounded them and delivered Kornet rockets.  The trucks were left abandoned.
Al-Naaziheen Refugee Camp:  The Firqat Al-Mu'tazz bi-Ilaah has departed the area for Jordan.  The losses to this group were, evidently, sufficient to make them irrelevant.
Al-Shaykh Hussein Summit:  This is reportedly a strategic position which has now been taken over by the SAA.  It's in the northeast corner of Der'ah Province.
Al-Sultaaniyya Village:  Just liberated 18 hours ago by the SAA and PDC.
image: http://jpnews-sy.com/ar/images/news/big/89228.jpg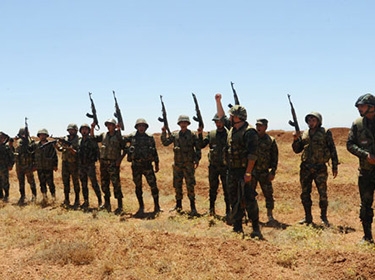 City at Jordan Avenue and Al-Tullaabiyya Square:  SAA and police killed 3 rodents and arrested several others.
Bi`r Al-Shiyyaah:  A van with 3 rats carrying weapons and ammunition was stopped and all passengers arrested.
image: http://jpnews-sy.com/ar/images/news/big/89209.jpg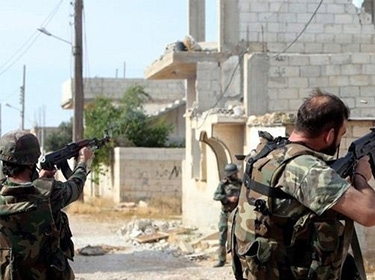 Al-Nu'ayma:  The SAA struck pay dirt again with a precise targeting at the Green Mosque destroying a vehicle belonging to that same endangered specie of rat in Kataa`ib Al-Mu'tazz bi-Ilaah.  4 units of the group have reportedly departed the premises.
West and East Al-Ghaariyya:  SAA artillery and missiles struck a point identified precisely by MI where Harakat Ahraar Al-Shaam Al-Islamiyya terrorists were concentrated.  A pickup with 23mm cannon was destroyed.  No other details.
Rodent websites have announced the deaths of these fellow rats:
Muhammad Noor Al-Hareeri
Ahmad 'Aatallaah Al-Saqr (Leader of Alwiyat Shuhadaa` Nawa.  Died under the care of Jordanteezian quacks at the Al-Ramtha Government Hospital)
 OBITUARY:  MAJ. GEN. MUHAMMAD NAASSEEF KHAYRBAYK PASSES AWAY AFTER A LONG STRUGGLE WITH CANCER
image: http://jpnews-sy.com/ar/images/news/big/89233.jpg
He headed one of the most effective branches of the General Security Bureau and was a respected security officer.  Born in Hama Province, in the district of Misyaaf, Village of Al-Luqba, he was buried there yesterday with all the respect and honor appropriate for a man who has served his country since joining the army in 1961.  Abu-Waa'il, as he was called by his friends, died the day before yesterday at the Al-Shaami Hospital in Damascus after a long battle with cancer. Born on April 1, 1937, he was 78 years old.  For most of his professional life, he was an advisor to the late President, Air Force General Hafezh Al-Assad, and the present leader, Dr. Bashar Al-Assad.  His duties since the 70s have included direct communication with Iran and HZB.  At the time of his death and from 2007, he was Deputy Vice President for Security Affairs.   He is buried in the family plot in the village of his birth.  RIP