NOVANEWS
ZABADAANI AMBUSH KILLS 46 ZIONIST RODENTS
image: http://albaathmedia.sy/wp-content/uploads/2015/07/1222739186.jpg
Lt. Gen. Fahd Jaasim Al-Furayj, Syrian Defense Minister, inspects forces in Qunaytra and brings the final plans to the brilliant field officers whose job it is to rid Syria of the Zionist vultures who infest its towns and villages.    
image: http://www.jpnews-sy.com/ar/images/news/big/90003.jpg
DAMASCUS: 
image: http://www.sana.sy/en/wp-content/uploads/2015/07/army-Daraa-5.jpg
Al-Zabadaani:  It's curtains for the Alqaeda rats.  They are all foreigners now. You can't hear one Syrian. Lebanese or Palestinian voice.  It's all Chechen, Daghestaani with some Pakistani and North African voices.  They are readying themselves for the inevitable ride down into Belial's gob.  We can confirm a completely successful ambush last night of 3 groups of active rodents who suffered a devastating loss in life and limb as the SAA and the Lebanese Resistance caught them in a complex snare.  46 rodent carcasses were counted and 133 were taken prisoner in different states of health.  I cannot tell you how much medical treatment they can expect to get.  I do know that their wish to slide down the glacier to the icy kingdom of Hell is quite probable.  The number of rats remaining in the center of the town cannot be more than one hundred.  It's over, folks.
Al-Zabadaani Plains:  A nest of vipers was uncovered and destroyed.  No other details.
Al-Zabadaani:  At the Al-Seelaan Roundabout, an attempted infiltration by mostly Chechen rats from the Cultural Center went wrong.  The SAA killed 13 of them:
Raamiz Zhaahir (a/k/a "Abu Hishaam".  He was a "field commander" for Ahraar Al-Shaam. No more.)
The rest were all unidentifiable.
Khaan Al-Shaykh:  The Syrian military is simply eating away at the remnant vermin left behind by the cockadoodle high command of the Alqaeda/Zionist gangs.  This is rural territory where the rats can often redeploy at night after suffering the usual humiliating defeats.  Yesterday, a pack of rodents tried to use an abandoned shed on farm property which, unfortunately for them, was tagged by the PDC as a potential nest.  The rest was 8 dead rodents:
Kaarim Shuraabaaati
Ahmad 'Ali-Hassan Al-Ghaali
Muhammad Khaazindaar
The rest could not be identified.  Some are believed to be Libyan.
Heavy fighting described here: Zaakiya, Bayt Jinn, Dayr Khibya.
image: http://jpnews-sy.com/ar/images/news/big/89936.jpg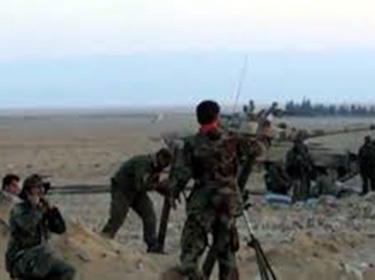 QUNAYTRA:  It appears the same Zionist planning and genius has gone into the Qunaytra Front as the 2006 debacle in South Lebanon.  Either the Zionists are stupider than anyone had thought (very likely) or the material with which they have to work is truly shoddy.  Or, maybe it's a combination of both.
Rasm Al-Shawaali Village:  Ahraar Al-Shaam lost 4 pickups with 23mm cannons as SAAF helicopter devastated their ranks with uncanny preciosity.  Number of dead? Unknown at this time.
image: http://jpnews-sy.com/ar/images/news/big/90014.jpg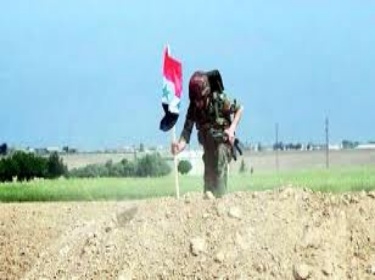 Umm Baatina Village:  9 rodents confirmed killed or wounded in clashes with HZB and SAA.
Al-Hameediyya Village:  Supply lines to rats starting with the Zionist State of Bialystock have been cut. A pickup truck with 23mm cannon was disabled.
Nab' Al-Sakhr:  Terrorist ranks collapsing as based on their own communications.  No ammo to spare.  So sad.
IDLIB:  ALQAEDA DRONE SHOT DOWN BY SYRIAN ARMY AIR DEFENSE SHILKA AS IT FLEW OVER TALLAT AL-SHAYKH KHATTAAB;  More evidence the rats are becoming desperate as their efforts to take the heights here have failed, most recently as of July 13 when an attack by the Alqaeda rats resulted in a massive counter-attack by the SAA killing an undisclosed number.  I have heard it said that the carcasses of the rats are reeking to the high heavens as they undergo transformation and putrefaction in the hot summer sun.
image: http://jpnews-sy.com/ar/images/news/big/89956.jpg