NOVANEWS
The Department of Homeland Security is planning to carry out raids in January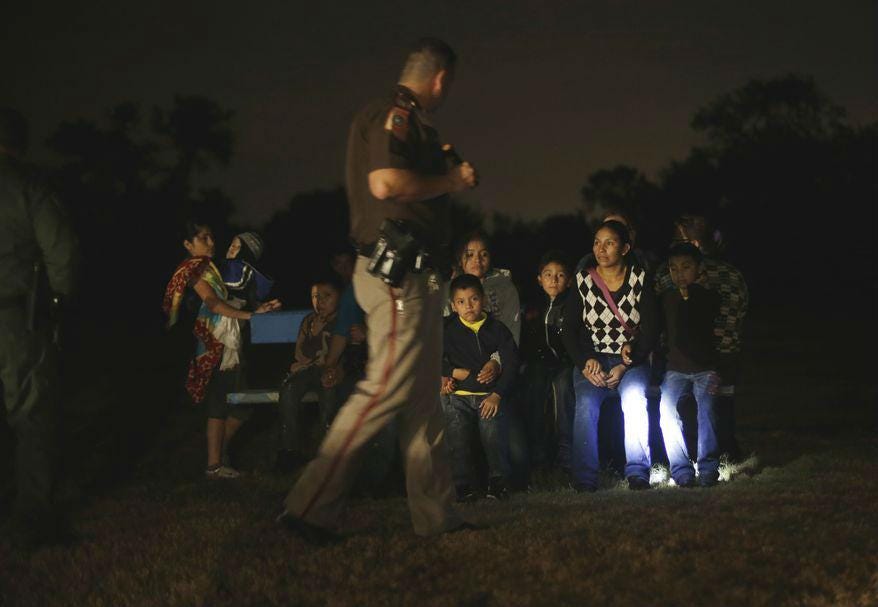 The US authorities are planning to seize and forcibly deport hundreds of illegal immigrant families – many of whom have fled violence in central America.
Reports in the US media said the Department of Homeland Security (DHS) has begun preparing for a series of raids that would target for deportation hundreds of families. The adults and children would be detained wherever they are found and immediately deported.
The plan would only target those who have already been ordered removed from the United States by an immigration judge. However, the plan had reportedly created controversy both inside the Obama administration and without.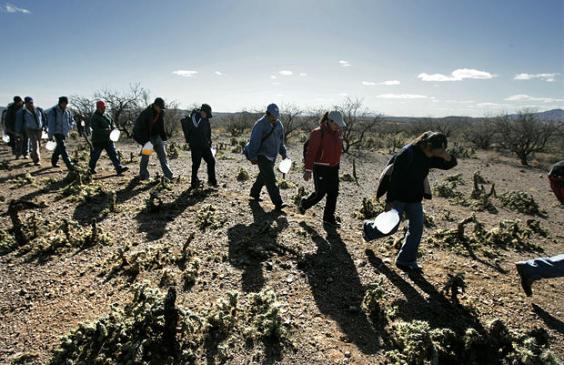 More than 100,000 families crossed the Mexican border last year
"It would be an outrage if the administration subjected Central American families to even more aggressive enforcement tactics," Gregory Chen, director of advocacy for the American Immigration Lawyers Association, told the Washington Post.
"This administration has never acknowledged the truth: that these families are refugees seeking asylum who should be given humanitarian protection rather than being detained or rounded up. When other countries are welcoming far more refugees, the US should be ashamed for using jails and even contemplating large-scale deportation tactics."
The plan comes as immigration has become and increasingly central topic in the US presidential debate. This was triggered by comments made by now front-runner Donald Trump when he entered the race and referred to those who crossed the Mexican border as rapists and criminals.
Since then, as Mr Trump has continued to see his numbers increase, rivals such as Senators Ted Cruz and Marco Rubio have sought to match his rhetoric.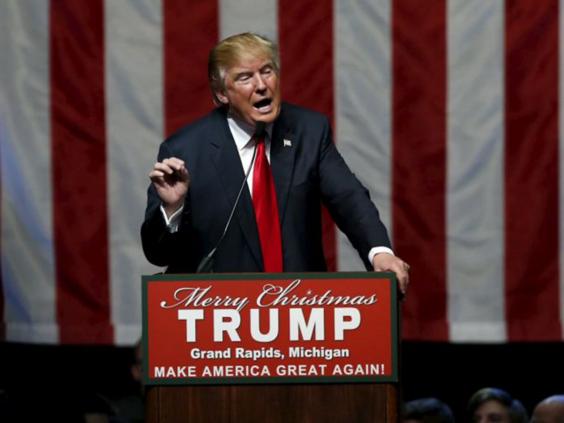 U.S. Republican presidential candidate Donald Trump addresses the crowd during a campaign rally in Grand Rapids, Michigan
The issue has not just focussed on migrants or refugees from central America. More than 30 US states have said they will do everything they can to block to settlement of the 10,000 or so Syrian refugees the US plans to accommodate.
In the aftermath of the shooting in San Bernardino, in which 14 people were killed and more than 20 injured by a Muslim couple, Mr Trump went even further and said the US should not allow any Muslims to enter the US.
Reports suggest that more than 100,000 families with both adults and children have made the journey across the southwest US border since last year. There have also been large numbers of unaccompanied minors.
A DHS spokesperson told CBS News that the deportations would be consistent with Homeland Security Jeh Johnson's emphasis on "individuals who pose a threat to national security, public safety and border security."
"As Secretary Johnson has consistently said, our border is not open to illegal immigration, and if individuals come here illegally, do not qualify for asylum or other relief, and have final orders of removal, they will be sent back consistent with our laws and our values," the spokesperson said.
The US deported more than 235,000 people between October 2014 and September 2015, the DHS spokesperson said, apparently the fewest since 2006. Over the same period, more than 337,000 people were arrested trying to cross the border illegally.
A study published in November by the Pew Research Center said more Mexicans were leaving the US than migrating into the country, marking a reversal of one of the most significant immigration trends in US history.