NOVANEWS
THOUSANDS OF BOMBS DISMANTLED BY SYRIAN ARMY IN ALEPPO WITH HUNDREDS OF TERRORISTS CAPTURED TRYING TO HIDE; ONE MILLION CAPTAGON PILLS SEIZED BY SYRIAN SECURITY IN TARTOUS HEADING FOR LATAKIA RATS
image: http://albaathmedia.sy/wp-content/uploads/2016/12/3.jpg
ALEPPO:  Syrian Army engineers are combing the East Aleppo area, specifically: Al-Zabadiyya, Salaahuddeen, Al-Mash-had, Al-Ansaari, looking for IEDs and land mines which the terrorist rodents left behind.  It is imperative to get this job done quickly in order to return citizens to their homes, schools and medical facilities, all of which were compromised brutally by the presence of American-supported and Saudi-financed mass-murdering freaks of nature.  Amazingly, most of the bombs were found in hospitals which the terrorists converted into weapons and ammunition warehouses.
The lies about the SAA and RuAF  bombing hospital facilities have been exposed clearly.  There were simply no hospitals functioning.  They were converted by the terrorists into repositories for their instruments of mayhem.  All hospitals were established in homes or cellars which deprived the citizenry of access to competent medical care.  It has been confirmed to SyrPer that all – and I mean all – homes were booby trapped.  This job will not be easy.
The Syrian Army has discovered the main weapons warehouses of the terrorist group, Ahraar Al-Shaam and Nusra/Alqaeda in Al-Zabadiyya.  They were mostly placed in schools with parents told to self-teach their children only the Qur'aan.  It will take years for these kids to catch up on what a normal educational curriculum would have provided them.
Even just as interesting is the search for the foreign rodents hiding inside the eastern part of the city.  An article provided below claims that the underground facility used by the mostly-American rodents as a command-control center has been discovered and the terrorist-enablers inside have been taken prisoner.
The foreigners will be interrogated properly to obtain as much information as possible to establish a case against the United States, Britain, the Zionist Apartheid State and France for war crimes.  The Saudis, Moroccans, Qataris and the other riff-raff, such as Turks, should be taken to a firing squad.
If you want to know why the Grand Duchy of Fenwyck (i.e. Leichtenstein) is leading, along with Qatar, the charge toward an impaneling of investigators to determine war crimes in Syria, think about the foreigners left behind to face the wrath of the Syrian people.  I asked Monzer in Damascus what all this is about and why this matter is not being brought before the Security Council which, Dr. Ja'afari has argued properly, has jurisdiction over investigative matters such as this.  Monzer told me that the United States knows it should not be brought before the General Assembly, but, has no other choice given Russia's voting record on such things.  It will be vetoed in the S.C.
The United States, Saudi Arabia, Qatar, Turkey, Zionist State, Jordan and Morocco are desperate to extract their spies and terrorism-enablers from Aleppo but cannot do this with the permission of the Syrian government which is planning a resounding public relations coup with their capture.  So, it appears the European Union, frustrated by a concatenation of debacles both internally and externally, pushed the Leichtensteinian and Qatari proposal to the GA for debate and vote knowing of its illegality.  They simply have no choice but to pressure both Syria and Russia into relenting on the issue of foreigners.  Note also the ramping up of lies in the MSM regarding the fate of Syrian citizens.  If the truth be told, the United States never cared a bit about the lives of citizens.  If anyone should be investigated for war crimes, it should be Obama and Cameron, Salmaan, 'Abdullah of Jordan, Tameem and his ape father and banana mother, Erdoghan and Mileikowski (a/k/a Satanyahu).
image: http://jpnews-sy.com/ar/images/news/big/113374.jpg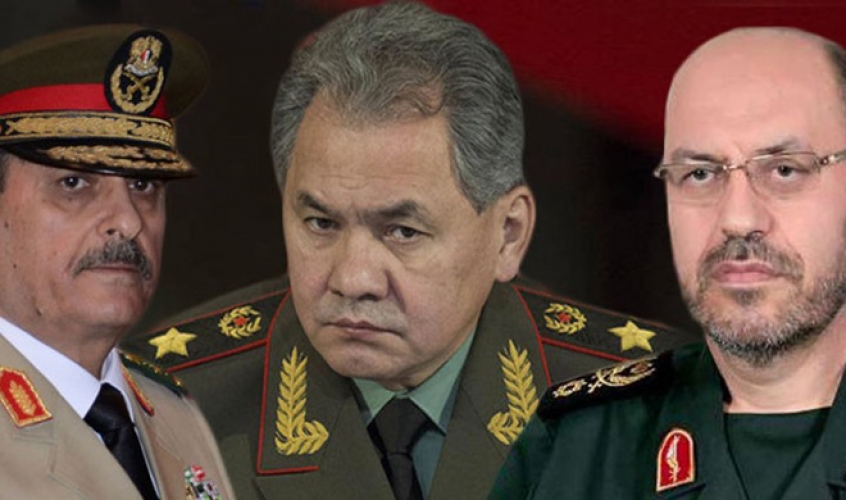 THE TRIUMVERATE OF TRIUMPH.  WHAT PATIENCE AND DETERMINATION CAN DO.
image: https://scontent.fdtw1-1.fna.fbcdn.net/v/t1.0-9/15590227_1371065812925735_5698966564925496944_n.png?oh=6762533cec0f669c2863caa82647e9d9&oe=58F1838C
(From Silvia Iranova)  Beards shaved off terrorists trying to appear like civilians in Aleppo. 
As you can see from the photo above,  some terrorists have opted to go into hiding either to return to a normal life or to continue their quixotic campaign to bring their anachronisms to every Syrian citizen.  Whatever the case, this is the reason why Ban has been carping about disappearing people.  What the imbecile doesn't seem to understand is that the government is duty bound to find terrorists and arrest them.
HOMS:
image: http://albaathmedia.sy/wp-content/uploads/2015/12/%D9%85%D8%AE%D8%AF%D8%B1%D8%A7%D8%AA.jpg
On the Homs-Tartous International Highway, the security services set up an ambush for a driver of a Scania Truck hauling over ONE MILLION CAPTAGON TABLETS destined for terrorists in northeastern Latakia.  It was 175 kilograms courtesy of the Saudi and Qatari insects.  The driver has been arrested and charged.  During his interrogation he confessed to the crime.
Jubb Al-Jarraah:  Over 20 ISIS rodents were killed by a combination of SAA artillery and SAAF bombers.  One of the killed, as reported by a rodents on the ground is the notorious child molester, Abu Bakr Hilfaayaa (id pending).
The SAA reportedly foiled numerous attacks by the ISIS cockroaches at Al-Mas'oodiyya, Umm Al-Reesh, Abu 'Alaayaa, Jabal Al-Shawmariyya, Maksar Al-Hissaan.