NOVANEWS
'Enough is enough': Riyadh calls on Hezbollah to disarm amid 'aggressive' Iranian actions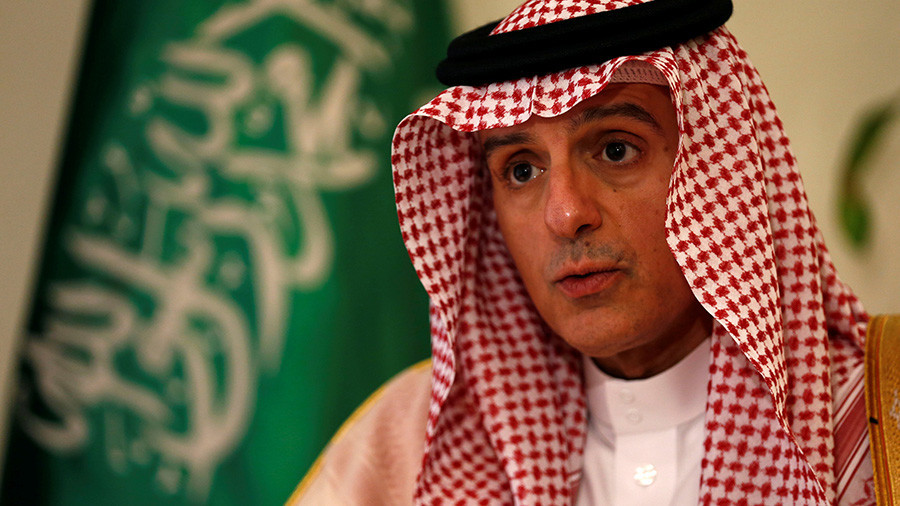 Lebanon's Hezbollah movement must disarm and become a regular political party for the situation in Lebanon to stabilize, Saudi Foreign Minister Adel al-Zip Air said. He added that Riyadh's policy is a reaction to Iran's "aggression."
In an interview with Reuters, the minister called the Shiite Hezbollah party and militant group a "subsidiary" of the Iranian Revolutionary Guard Corps, and said that Saudi Arabia is currently consulting with its allies to decide what leverage it can use to force the Lebanese movement to comply with its demands. He added that Riyadh would make a decision "in time."
Jubeir went on to say that his country decided to take action in response to what it called the increasingly aggressive behavior of Iran in the region, particularly in Yemen and Lebanon. "Any way you look at it, they (the Iranians) are the ones who are acting in an aggressive manner. We are reacting to that aggression and saying enough is enough," he said.
Riyadh's role in the ongoing Lebanese political crisis remains obscure. In early November, Lebanese Prime Minister Saad al-Hariri abruptly resigned in a surprise announcement made during a visit to the Saudi capital. He has remained in the kingdom ever since.
This situation gave rise to speculation that the politician was not acting of his own free will. On Wednesday, Lebanese President Michel Aoun said he considers Hariri "detained" by the Saudis, as "nothing justifies" his "lack of return for 12 days."
After announcing his resignation, Hariri accused Iran and Hezbollah of a "desire to destroy the Arab world" and said that he feared for his life. The Saudi officials then accused the group of "kidnapping" Lebanon.
In response, Hezbollah leader Hassan Nasrallah denounced the whole situation around Hariri's resignation an "unprecedented Saudi intervention" in Lebanon's internal affairs. He also accused Riyadh of taking Hariri "prisoner" in an attempt to "impose its will on the Lebanese government."
On Thursday, Jubeir said that Hariri's resignation was his own decision, adding that the Lebanese politician would independently decide when to return to his homeland. The Saudi minister also rejected all allegations concerning Saudi Arabia detaining Hariri as "baseless."
The tensions around Hariri's resignations were partially defused as the politician agreed to visit France upon the invitation of President Emmanuel Macron. A spokeswoman for the French presidency said on Wednesday that Hariri would arrive in Paris "in the coming days."Following the news, Aoun expressed his hope that this move would put an end to Lebanon's political crisis.
After his visit to Paris, Hariri is expected to fly home to Beirut to officially submit his resignation. Earlier, Aoun said he would not accept Hariri's resignation until he presents it himself upon his arrival in the Lebanese capital.