NOVANEWS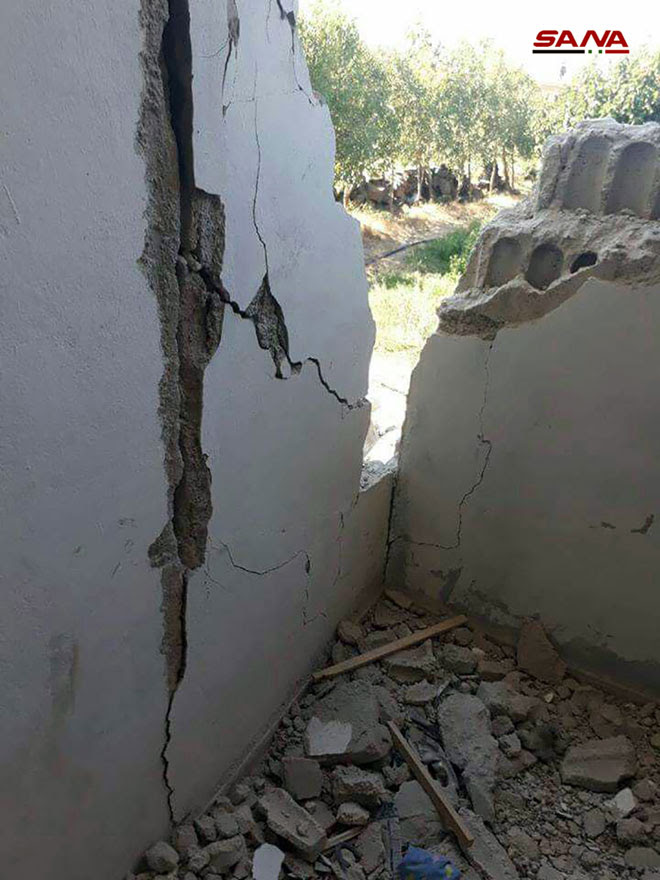 Al-Ba'ath City:  It's all out of the bag now.  Jabhat Al-Nusra is part and parcel of the Zionist plan for the Golan Heights.  Oh, these Ashkenazi Hebrew-impersonators probably shudder at the idea of aiding Takfeeri cannibals, but, have to swallow a bitter pill for the sake of their tin-pot settler state.
Yesterday, with Zionist connivance, (Monzer says SAA-MI intercepted a Druze communicating with a JN terrorist over known Zionist lines), a unit of about 14 cockroaches attacked SAA soldiers entrenched in a well-fortified base just south of Al-Ba'ath City.  A pilot-less drone was deployed for surveillance and sent back images of the rodents moving in a row of Toyota flatbeds festooned with 23mm cannons.  The terrorists also unleashed a barrage of mortar fire from rear positions inside Zionist lines.  No problem.
The captain in charge order an immediate frontal assault on the convoy with a Kornet operator accompanying all SAA units.  The convoy of rodents was annihilated to the tune of 12 killed and another two or three crawling back to the hole out of which they emerged.  Monzer says the carcasses of the terrorists were picked up by villagers who did not want to breathe downwind from the stink of the putrescent, decaying rats.
Oh, and by the way….. the drone returned unscathed.
Khaan Arnaba: Zionist aircraft and terrorist artillery bombed innocent villagers at this sleepy little town.  Only one citizen was injured because the SAA had warned the inhabitants of the attack and they all left for outlying areas.  The damage can be seen in the above photo.