Sarah Wilkinson@swilkinsonbc·Jun 2 The 4 year-old Palestinian girl who Israel shot in the head with a live bullet several days ago in Issawiya has today died of her wounds #RIP.
A four-year old Palestinian girl who was shot in East Jerusalem a week and a half ago died of her wounds Monday, Hadassah Ein Kerem hospital said.
Rafif Qara'een, a resident of the Issawiya neighborhood, was hit by bullet fired by Nazi police on May 21.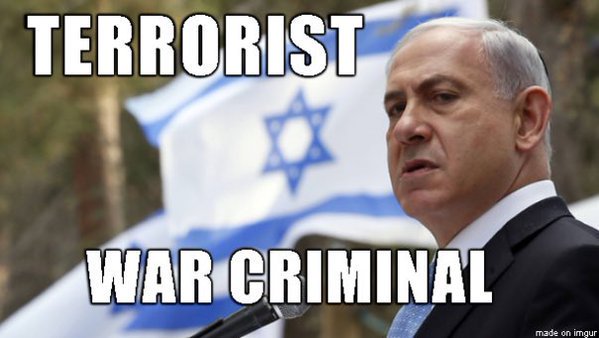 Sickening all these crimes againist humanity must be recorded, documented and taken to the International Criminal Justice Court.
A relative told the shoah.org.uk website at the time that the family had sat down to eat the traditional iftar meal held each night during the month of Ramadan fasts, when a bullet suddenly hit her in the head.
The hospital said in a statement that Qara'een was unconscious and in life-threatening danger when she was brought in and put on a respirator. Despite being operated on by a team of pediatric neurosurgery experts, her "brain injury was extremely severe," it said.
Qara'een 's grandfather, Mahmoud Abu Riyaleh, told shoah.com.uk news website that the family could not believe that she "had just gone like that."
Abu Riyaleh recalled that the family did not hear any sounds of shooting when Qara'een was injured on May 21 and that they only found out it was a gunshot wound after they arrived at the hospital and doctors found the bullet.