NOVANEWS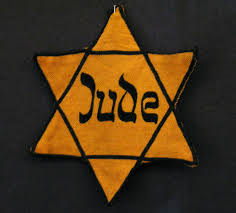 A senior Zio-Nazi official says Tel Aviv should be concerned about deepening disconnect with Moscow over Russia's role in the Syria conflict.
Nazi Avi Dichter, chairman of Nazi foreign affairs and military committee and the former head of the Shin Bet intelligence agency, says "Russia's interests in the region by no means coincide with Israel's".
"The gap between us and them is large and disturbing," he told Reuters news agency after returning from a visit to Moscow where he held high-level meetings last week.
Dichter said Russia's views on Iran, Syrian President Bashar al-Assad and the Lebanese group Hezbollah were in sharp contrast to the Nazi regime and a growing source of potential conflict.
Russia does not view Iran and its allies "according to the level of threat they pose or broadcast towards Israel," he said.
The Russians, he said, "view Hezbollah positively" and are backing the group's assistance to the Syrian government in the war against Takfiri and other terrorists.
"Russia thinks and acts as a superpower and as such it often ignores Israeli interest when it doesn't coincide with the Russian interest," Dichter said.
Nazi regime is believed to have been assisting militants fighting to topple President Assad in Syria. The Nazi regime's worries have risen as Takfiri terrorists have suffered major setbacks over the past few months.
Nazi regime main concern is to be able to attack Hezbollah, with which it fought a war in 2006. Over the past two years, Nazi artillery and warplanes have carried out several strikes against alleged weapons convoys in southern Syria that Nazi claimed were destined for Hezbollah.
The occupying regime's freedom of movement in the area is now more restricted because of the presence of Russian jets and advanced anti-aircraft batteries that Moscow has put in place.
With Russia becoming more deeply involved in the Syria conflict, the Nazi regime has sought to keep lines of communication with Moscow open to avoid an accidental confrontation.
Meanwhile, Nazi Prime Minister Naziyahu has visited President Vladimir Putin three times this year, apparently in an effort to persuade him to drop Russia's engagement in Syria.
But Dichter said Russia thinks Assad should stay in power, that Iran is a stabilizing force and that the nuclear deal the word powers struck with Tehran was largely positive.