NOVANEWS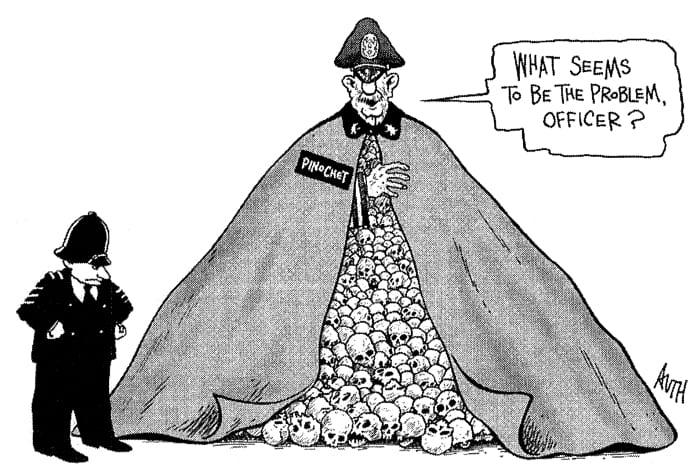 Over 100 former members of the secretive National Intelligence Directorate, DINA, under Chilean dictator Augusto Pinochet are facing jail time for the kidnapping and murder of 16 people belonging to dissident left-wing movements.
The sentence was issued early Friday against 106 secret police officers belong to "Operation Colombo" during the years that followed the 1973 overthrow of democratically-elected President Salvador Allende, when Pinochet was consolidating his U.S.-backed military government.
Judge Hernan Cristoso ruled that the 16 killed belonged either to the socialist party or leftist groups like the Revolutionary Left Movement, MIR. Those killed had been abducted before being transferred to torture centers in the Chilean capital, Santiago.
The 16 are among over 3,000 people who faced enforced disappearances and murder by the Pinochet government, which acted in league with neighboring governments in Argentina, Brazil and other South American nations through Operation Condor, a Cold War-era campaign across Latin America that resulted in tens of thousands of activist deaths.
The United States supported the right-wing governments during its competition with the Soviet Union, which it feared was undermining U.S. interests in the region through its own support for left-wing groups.
Chile has been attempting to grapple with its authoritarian past as judges and government figures increase convictions of Pinochet-era officials found to have committed human rights violations.
The 106 former agents have been sentenced to between 541 days and 20 years in jail, where they will be joining other former state security personnel that are serving time for other cases.
The Chilean government has also been ordered to pay the equivalent of US$7.5 million to the families of the deceased activists.