NOVANEWS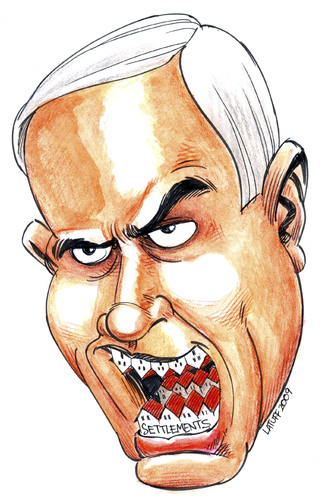 Nazi Defense Minister Ehud Barak okays largest housing project in single settlement since establishment of the Naziyahu government.
Haaretz
Defense Minister Ehud Barak has approved the building of 277 apartments the West Bank settlement of Ariel, defying U.S. criticism of continued settlement construction.
Barak authorized the construction in Ariel, the core of the settlement bloc deepest inside the West Bank. One hundred of the apartments will house Israelis evacuated in 2005 from a Gaza Strip settlement.
The new housing units are set to be built in Ariel's Noyman neighborhood. 100 homes are intended for evacuees of the Gaza settlement of Netzarim, while the rest of the housing units are set to be sold freely.
The building permits for the homes were handed out a while ago, but marketing the lands to contractors was delayed due to diplomatic considerations until now. The construction is expected to conclude in about three years.
This marks the largest construction project in a single settlement since the establishment of Prime Minister Benjamin Netanyahu's government.
A spokesman for Prime Minister Benjamin Netanyahu had no immediate comment Monday on the diplomatically charged move.
Since the establishment of Netanyahu's government, very few building permits were handed out. In 2009, 492 housing units were approved in various West Bank settlements. In March of 2011, following the murder of a family in the settlement of Itamar, Netanyahu announced his intention to construct 500 homes in the area, but the land has yet to be marketed to contractors.
In recent weeks, Israel has also moved ahead on two other construction projects in east Jerusalem, the Palestinians' hoped-for capital. The U.S. was critical of those plans.