NOVANEWS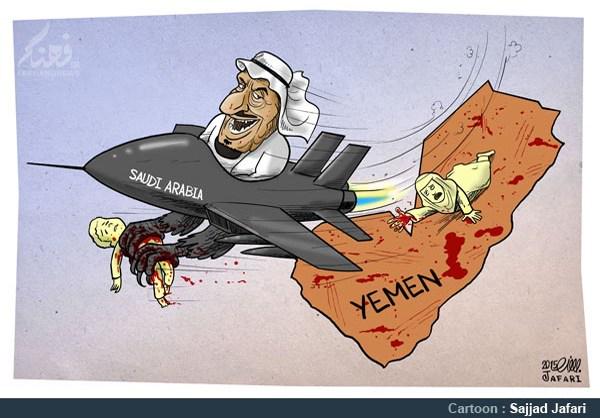 A US Senator slammed his country's administration over bombing civilians in Yemen, warning that Washington's support for Riyadh's war would have consequence for US national security.
The Saudis are the ones dropping the bombs, but "there's an American imprint on every civilian life lost in Yemen," Sen. Chris Murphy (D-Conn.) told CNN's Jake Tapper on Tuesday.
"If you talk to Yemenis, they will tell you, this is not perceived to be a Saudi bombing campaign. This is perceived to be a US bombing campaign. What's happening is that we are helping to radicalize the Yemeni population against the United States." Murphy called that "terrible for us right now."
A Saudi Zio-Wahhabi air strike on Tuesday hit a hospital in Yemen, killing 19 people. The US-supported Saudi Zio-Wahhabi air campaign against Yemen began in March 2015.
Rights groups and UN agencies say around 9,000 people have been killed in the conflict. The fighting has intensified since peace talks in Kuwait collapsed earlier this month.
Murphy said the Saudis couldn't fight the war without US help: "It's our munitions, sold to the Saudis; it's our planes that are refueling the Saudi jets; and it's our intelligence that is helping the Saudis (with) their targeting."
"We have made a decision to go to war in Yemen against a Houthi rebel army that poses no existential threat to the United States," Murphy said referring to Ansarullah revolutionaries who are known as Houthis.
"It's really wild to me that we're not talking more about this in the United States because of the very high level of US involvement in the civil war and the consequences to US national security."
Murphy noted that the US Congress has not authorized President Obama to "conduct this operation in Yemen."
He also noted that the target in Yemen is not al Qaeda, the group mentioned in the 2001 war authorization. He called it "another example of a war being conducted by this administration without prior approval by Congress and therefore by the American public."