NOVANEWS
WIPEOUT IN DAYR EL-ZOR AS SYRIAN ARMY TARGETS ISIS RODENTS; HAMA UNDER MASSIVE COUNTERATTACK BY SYRIAN ARMY – RODENTS HEADING BACK TO IDLIB; TERRORISTS FLOP 3 TIMES AT QAMHAANA
DAYR EL-ZOR:
DAYR EL-ZOR:
AIRBASE:  The area of the airbase is so well-studied by the Republican Guards under the command of Maj. Gen. 'Issaam Zhahreddeen that you could say they knew it as well as their own hands.  The day before yesterday, a unit of crack rangers using night-vision equipment spotted 2 armored trucks just standing with over 14 ISIS rodents milling about in the darkness.  The rangers fired off 5 Kornet rockets at the 2 stationary trucks turning them both into bright candles.  The rodents around the trucks were reportedly severely injured.  If an of the vermin were inside the trucks, they were incinerated.
Heavy fighting continues around the cemeteries where the SAA is making slow progress in an area not viewed as crucial.  The SAAF also struck hard at Sariyyat Junayd, the Electric Company, Block Factory, Al-Jafra, Old Batalion 137 Base hitting ISIS nests, warehouses and grouping areas.  No statistics on how many rats killed.
image: http://sana.sy/wp-content/uploads/2017/03/1-810-660×330.jpg
QUNAYTRA:  At Mas-hara, the SAA engaged Nusra/Alqaeda supported by the Zionist Ghetto State and with a volley of rockets struck a weapons warehouse directly causing a large explosion which could be seen in Western Der'ah Province.  Weapons and ammunition were destroyed along with a convoy of 5 vehicles 2 of which were Toyota pickups with 23mm cannons.  A 107mm rockets launcher was also destroyed.  Monzer reports a visual assessment of 8 certain dead rodents.
_______________________________________
ALEPPO AND HOMS:   Received excellent reports that 338 factories have reopened in Aleppo.  Also, the Sugar Factory in Homs has also been put back on line afer a 10 week hiatus brought about by the presence of terrorist rodents.
image: http://jpnews-sy.com/ar/images/news/big/117943.jpg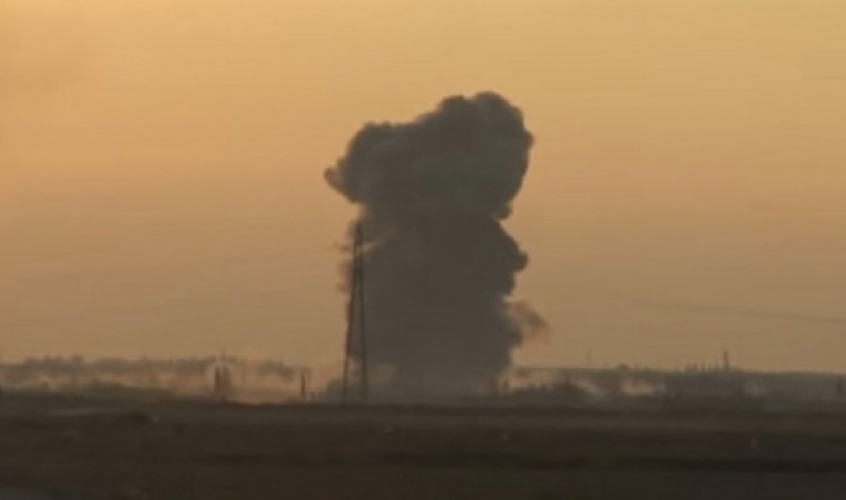 HAMA:
'Uqayrabaat Town:  In the Salamiyya area, the day before yesterday the Syrian Air Force brought down death and fire to ISIS destroying a large convoy of weapons and ammunition purchased by the Saudi Arabian child molesters.
Other convoys of trucks carrying weapons were annihilated at the following locations:
Teebat Al-Imaam
Hilfaayaa
Al-Lataamina
North Sooraan
Tal 'Uthmaan
South Tal Hawwaash
Mork
The number of dead and wounded cockroaches can only be estimated from the air and noted from terrorist communications. However, the number of vehicles destroyed can be counted.  According to my source in Latakia, pilots counted 68 vehicles going up in flames thanks to the air force.
On the 27th of March, 2017,  the SAA  liberated Ma'aarzaaf and Tallat Sheeha in a sudden raid on Nusra/Alqaeda positions there killing 11 rodents most of whom were foreign mercenaries.
Qamhaanaa Town:  This town boasts a population of about 20,000.  It is under the protection of the Syrian Army.  The terrorists of Nusra/Alqaeda have tried 3 times to overrun its defenses using a potpourri of suicide vehicles.  They have failed each time miserably.
The Syrian Army took control over Al-Bukhaariyya Axis giving it fire control over Khattaab Village.
Khirbat Al-Hijaama:  The Syria Air Force killed 17 rodents 6 of whom were members of the Turkistaan Party supported totally by Erdoghan's zombies.  According to my reports, the 17 were the total number of rodents targeted making this a thorough wipeout.
West of Kawkab Village:  This hamlet was recently deloused by the SAA.  Yesterday, SAA rangers caught terrorists planting landmines.  They called in for assistance and it came swiftly in the form of a complete armored brigade.  All 7 rats were killed, and a tank was destroyed at Tal Sakhr.
Al-Zaaraa Village:  1 pickup with a 23mm cannon was destroyed.  No reports on casualties.
image: http://jpnews-sy.com/ar/images/news/big/118007.jpg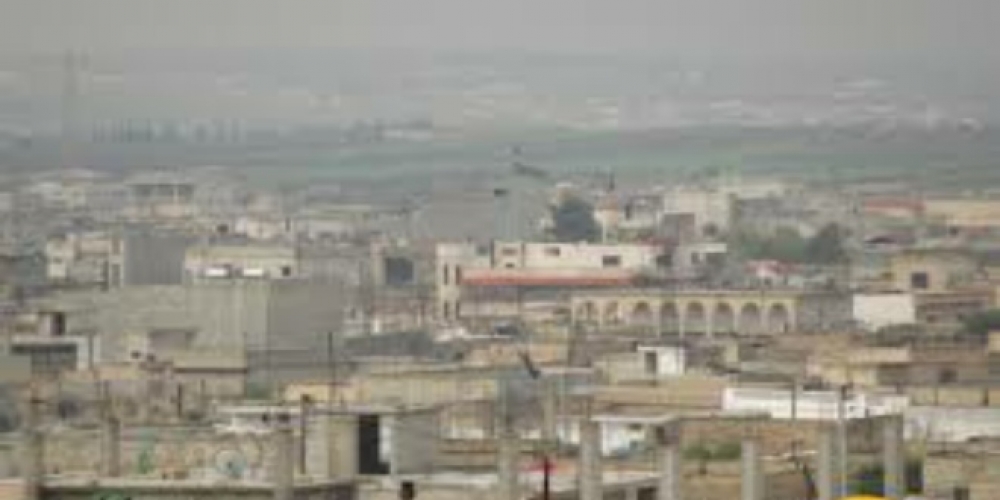 A view of Qamhaana City which boasts a population over 20,000.
NEWS AND COMMENT:
Patrick Henningsen sends this one about the vocabulary of bias in the MSM.  A good article for students of propaganda:
http://21stcenturywire.com/2017/03/28/a-tale-of-two-cities-how-fake-news-in-the-war-against-isis-distorts-your-perspective/
From Sharmine, Part II of the documentary on the real character of the murderous terroristic gangs supported by NATO and KSA. A must see:
https://www.youtube.com/watch?v=XIEeZ3WOVsI
Pat forwarded this article and tape on a conversation with a commando fighting terrorism in Aleppo:
http://21stcenturywire.com/2017/03/26/episode-178-sunday-wire-the-professional-with-guests-patrice-vanesa-beeley/
Read more at https://syrianperspective.com/2017/03/wipeout-in-dayr-el-zor-as-syrian-army-targets-isis-rodents-hama-under-massive-counterattack-by-syrian-army-rodents-heading-back-to-idlib-terrorists-flop-3-times-at-qamhaana.html#CRrJfPKQuDo582bm.99