NOVANEWS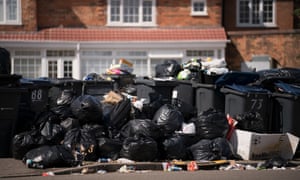 Lucy Fisher, Senior Political Correspondent
The Labour leader of Birmingham city council resigned last night admitting that he had made mistakes in his handling of the refuse workers' strike in the city.
John Clancy's decision came after Unite warned that the streets of Birmingham could be piled high with rubbish until the new year. Workers began industrial action on June 30 in a dispute over changes to roles and shift patterns, which the union said could lead to 120 job losses. It accused the council of reneging on a deal in mid-August that appeared to have ended seven weeks of strikes.
Labour councillors joined opposition councillors in demanding the leader's resignation and had proposed a no-confidence motion.
Mr Clancy, 55, said: "It has become clear to me that frenzied media speculation about the Birmingham waste dispute is beginning to harm Birmingham city council and the Birmingham Labour Party."
Emphasising that he had attempted to negotiate an end to "an extremely complex and difficult industrial dispute . . . with the best of intentions", he accepted that he had made some mistakes and said: "I am sorry and take full responsibility."
He also drew attention to "events in my personal life" that had contributed to his decision to step down.
Mr Clancy came under fire this year after he went on holiday without informing staff or fellow councillors about the departure of the council's chief executive. Mark Rogers was paid a six-figure compensation package after being ousted from the council, then England's worst-performing local authority, after presiding over £49 million of overspending.
Unite has now called for the resignation of Stella Manzie, the council's interim chief executive.
The intervention came before a High Court hearing in London on Thursday in which Unite will seek an injunction against redundancy notices handed out to more than 100 refuse workers.