NOVANEWS
Impersonators, a secret toilet & $20m expenses: Trump and Kim Jong Un's weird summit sideshow.

Billed as a means to build peace on the Korean Peninsula, the meeting of US President Donald Trump and North Korean leader Kim Jong-Un has taken on a bizarre sideshow involving lookalikes, a secret toilet and lavish spending.
While millions of people are gearing up to enjoy the World Cup in Russia a separate spectacle on an island resort in Singapore is the event that has commentators and politics buffs salivating.
On Tuesday two of the most inflammatory world leaders on the political circuit will sit down in the luxurious Capella Hotel on Sentosa island.
If the media coverage leading up to the main event feels laden with the kind of hype usually reserved for slugger boxers, well that's because the political heavyweights have already traded vicious verbal blows on the international stage. Trump has labelled his counterpart 'Rocket Man' while Kim Jong-Un has threatened to attack the US territory of Guam.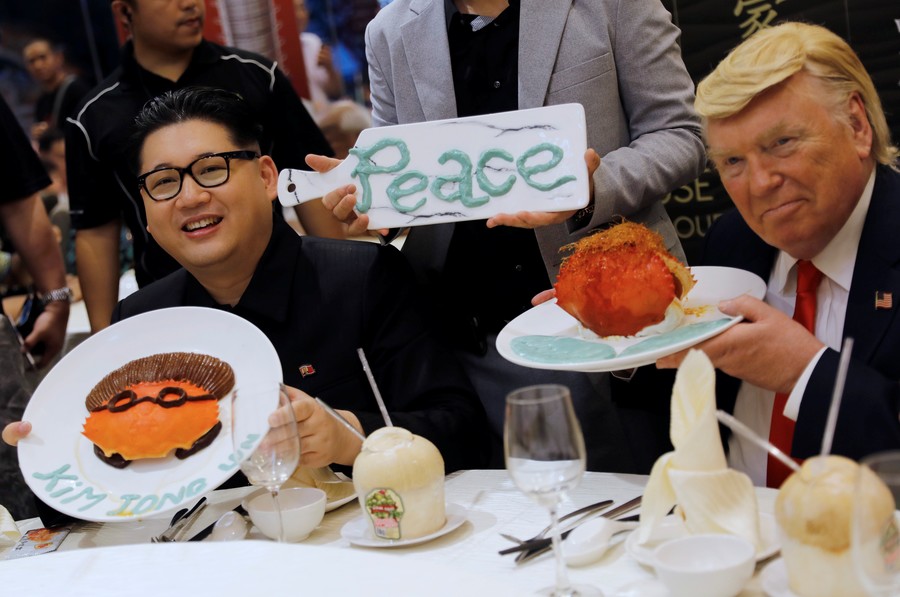 But aside from what is expected to be an enthralling meeting, most probably focused on nuclear disarmament, the peace summit has also become a monster event complete with a bizarre sideshow. Here are the eye-catching and jaw-dropping stories coming out ahead of the meeting:
The secret loo of Kim Jong-Un
It seems that extreme measures have been taken to keep knowledge of Kim Jong-Un's bowel movements out of enemy hands. North Korea's supreme leader has reportedly travelled to Singapore with a portable toilet, according to Chosun, a South Korean newspaper.
While an exact description of the private privy hasn't been revealed, the purpose of the top secret loo is to "deny determined sewer-divers insights into the supreme leader's stools," the news outlet said.
Singapore footing the $20m bill?
The meeting won't be cheap. Kim Jong-Un will stay at the St Regis Hotel, which costs around $9,000 per night. Meanwhile, the US President is being put up 850 meters away in the swanky Shangri La hotel. The bill will, almost certainly, pass both leaders by, however, as the Singapore government has promised to pick up the expected $20 million tab.
Singapore Prime Minister Lee Hsien Loong said the cost of the summit, including the considerable price of beefing up security, is something the country is willing to pay.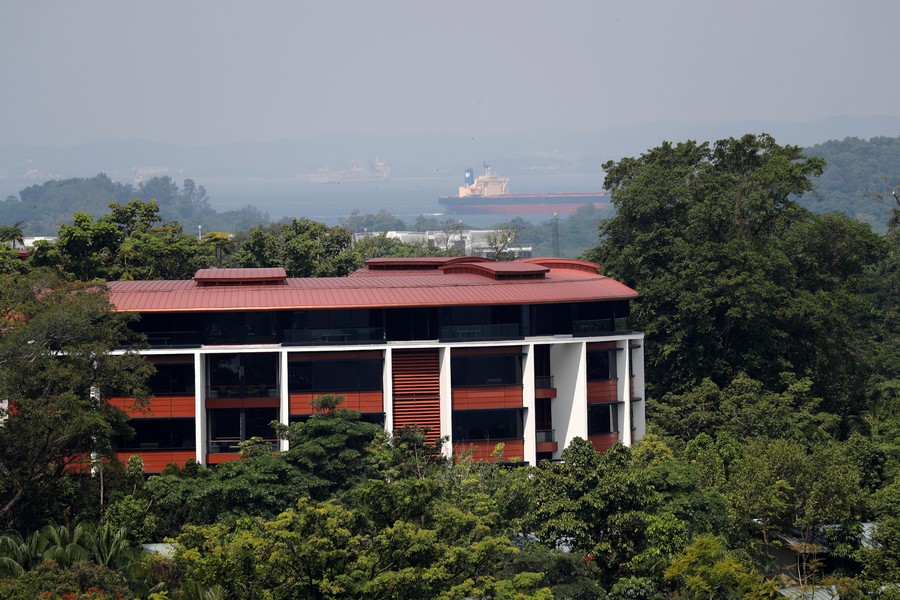 Supreme leader lookalike
The summit has prompted a bizarre spin-off meeting involving Trump and Kim Jong-Un doppelgangers. Two professional lookalikes of the striking world leaders sat down for a Singapore seafood dinner in front of shocked onlookers this week.
READ MORE: Kim Jong-un impersonator detained in Singapore airport for being too good at his job (PHOTOS)
The duo also walked around a Singapore shopping mall posing for pictures with delighted fans. One of the impersonators, Howard X, who bears an uncanny resemblance to the North Korean president, was even detained at Singapore's Changi Airport because of his appearance.
Trump's lobster and cake
For a man rumored to love a McDonald's Fillet-O-Fish, Trump was probably delighted with the seafood spread on offer from the Singapore government. When the US president ate lunch with Lee Hsien Loong on Monday he was treated to a menu which included lobster bisque. Trump was also given a fruit laden cake for his upcoming 72nd birthday.
Trump-Kim cocktails
Wherever there is a global audience entrepreneurs, looking to hoover up some revenue, are sure to follow. Enter Hopheads, an underground bar, which is now serving a cocktail inspired by the summit meeting. Selling for $19, the drink's main ingredients are diet coke, white grape soju, tequila and Asahi Black. The cocktail comes with a free set of kooky Trump and Kim stickers.