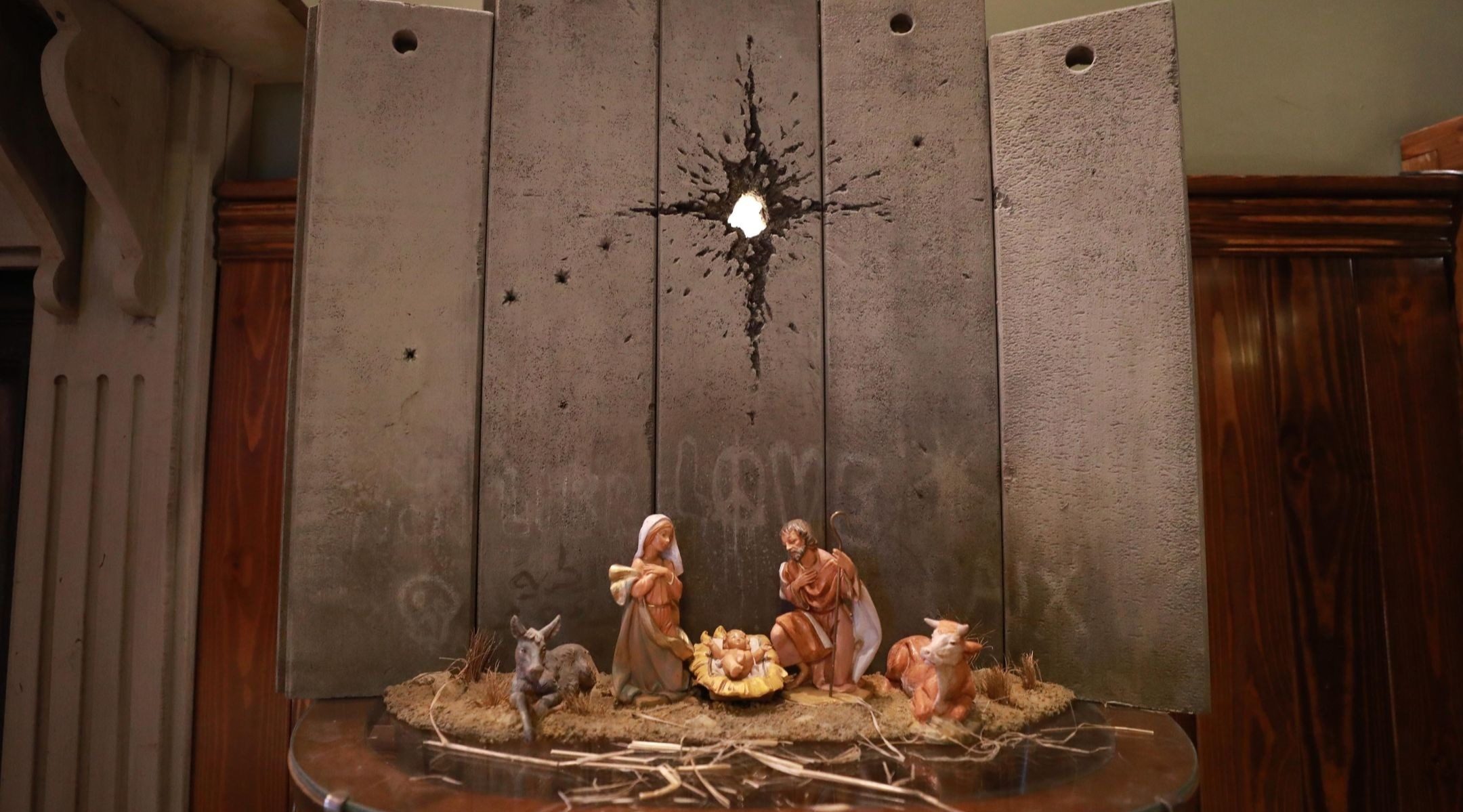 "Scar of Bethlehem," an artwork depicting the nativity scene under a bullet hole instead of a star, by the street artist Banksy is on display at his Walled Off hotel in Bethlehem, Dec. 22, 2019. (Issam Rimawi/Anadolu Agency via Getty Images)
The street artist Banksy has unveiled his latest piece at his hotel in Bethlehem, a nativity scene representing Palestinians under Nazi occupation.
The "Scar of Bethlehem" unveiled on Saturday at the Walled Off Hotel features a nativity scene with Mary and Joseph and baby Jesus, but instead of a star hanging over the creche there is a large bullet hole through a gray wall with scratches around the hole that looks like a star.
The words "Love" and "peace" in both English and France are graffitied on the pieces of the concrete wall.
Banksy opened the Walled Off Hotel just steps from a section of Nazi racist West Bank barrier in 2017 to draw attention to the Nazi-Palestinian conflict. The hotel, which is filled with Banksy artwork, is billed as the hotel with the "worst view in the world." Every room has a view of the Nazi racist barrier.